NYS TESOL Retiree Travels
Back to Blog
NYS TESOL Retiree Travels
08/27/2023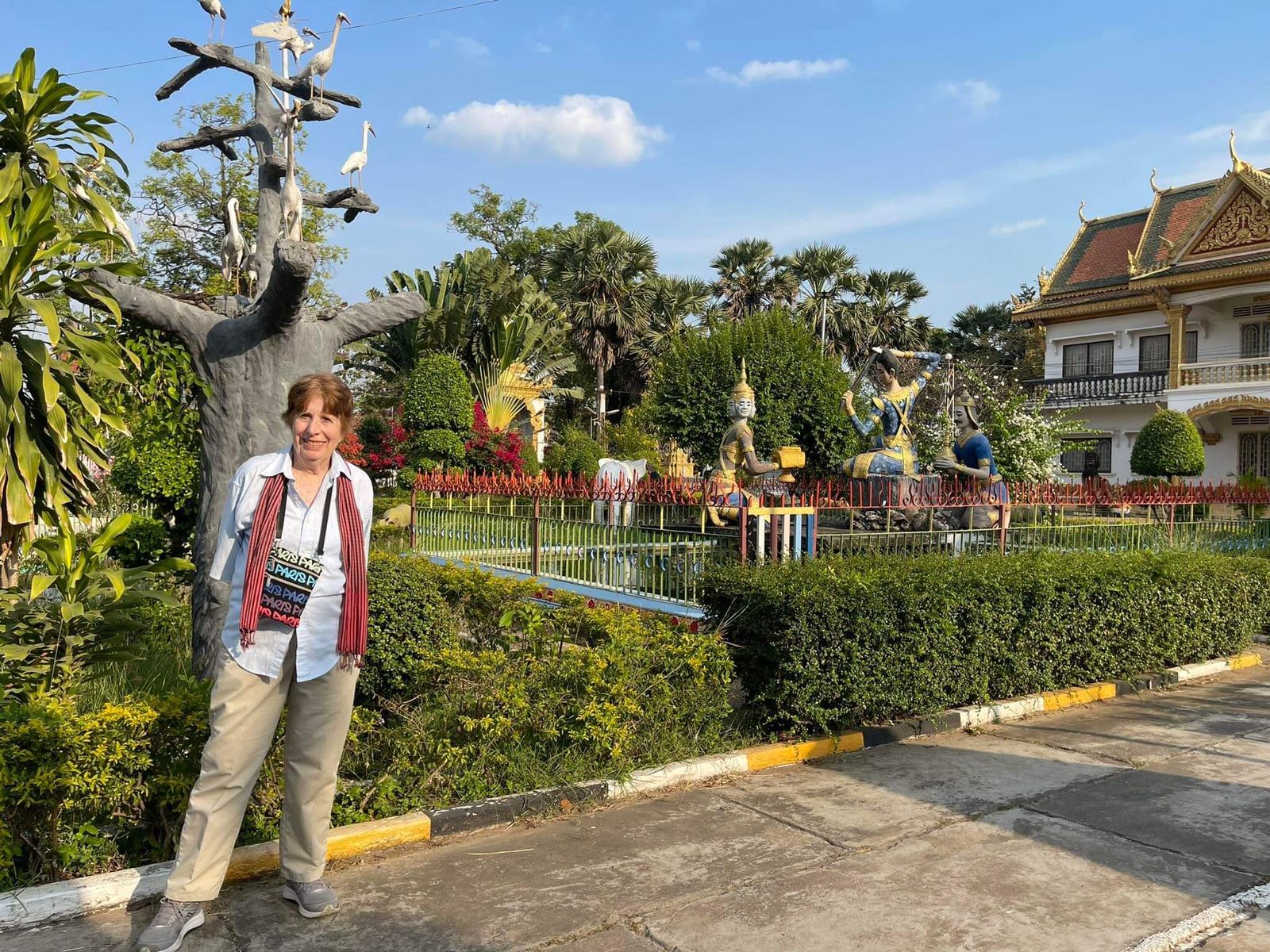 Virginia Jama
NYS TESOL Retiree
NYC ESL teacher retiree
Virginia Jama went to Cambodia recently upon an invitation from Dewey International. This piece narrates her teaching journey to Southeast Asia.
---
I went to Southeast Asia for two months in early 2023 on the invitation of an old colleague, Dr. Raymond Zepp, an Ohioan, who had worked with me at the University of Maiduguri in northern Nigeria in the 70's. Being together for two years at that challenging post created an unbreakable bond.
Since leaving college in the sixties, I worked teaching for six years in Africa including four in Mogadishu, Somalia. The plan now was to go to Battambang, in the northeast of Cambodia near the Thai border. Cambodia, a country of 17 million, with Phnom Penh as its capital, has incredible tourist attractions. However, I'd be spending most of my time three hours west of tourist-land in a smaller but bustling commercial city.
Ray Zepp founded Dewey International University with Cambodian partners twelve years ago. The college has since mushroomed and stretched into many campuses. Ray told me that they needed help with the Teaching English program since the students come from Khmer-speaking homes and require intensive instruction in English. As the 79-year-old that I was, I wondered how I would fare alone in a developing, tropical country 9000 miles away.
Before going to my destination, I spent three days in Siem Reap touring Angkor Wat and other temples and boating on the Tonle Sap Lake, the largest freshwater body in Southeast Asia. After that my tour guide, Pitt, and the driver, Daprahm, drove me door to door to the Chhaya Guest Apartments in Battambang, my new home. We stopped at the Nary Kitchen for lunch and visited the Lucky Supermarket for bread, milk and washing powder. Pitt told me that the downtown neighborhood where I'd be staying was the location for Angelina Jolie's Khmer Rouge-era film, "First They Killed my Father." The fellows helped me move into my fourth-floor space and said, "Goodbye. See you in six weeks." My visit to Battambang would be open without too much work.
We had a plan to travel to a non-governmental organization (NGO) outside the city. Ray appeared one morning with two friendly female education students dressed in black pants, white shirts and blazers and asked me to hire a
tuk-tuk
, a wagon pulled by a motorcycle, for our trip. I let him do that and the girls negotiated a price. We reached the NGO, partially funded by Australians, after miles on twisty, dusty roads. Some children were there studying and playing ball. We kicked off our shoes and met with Saveth Sen, the Director, who told us he came from a poor family but managed to piece together an education. Ray gave him some books for English lessons and asked about having Dewey students go there for practice teaching.
It rained heavily one morning in Battambang when I was supposed to teach an 8 o'clock class at Dewey. DJ, my regular driver, picked me up at 7:15. We crossed the city to a tall orange building with green trim, the Dewey look. A young lady met me at the office and walked me up to the fifth floor in the dark using her cell phone to guide us until the lights came on at 8. Students of various ages wandered in gradually. One was a young monk in orange robes who asked to go home early to eat. I found out that monks eat once per day. Another fellow was fluent in English and claimed to be a fan of the New York Mets. Using the materials that Ray had given me, I taught the class. At the end of two hours, one girl said, "I want you to be my teacher." Sadly, I did not see these students again as they were getting a new teacher from the Philippines.
We visited another NGO in the countryside, The Hope of Children, run by a hard-working Japanese woman, Ms. Ryoko. We all went together by
tuk-tuk
along with the Filipina new teacher. The Center was rural with lily ponds and marshes. Although Ms. Ryoko's organization is non-religious, the school's principal was an older Buddhist monk. Ray asked if Dewey could send practice teachers and donated some of his books. Some children were actively rehearsing a musical show with three young Japanese volunteers. The whole visit was inspiring.
Since my health and enthusiasm were holding up, I registered at the Nova Language School. My favorite phrase I learned in Khmer was "Nyam buy now?" which means "Have you eaten rice yet?" If not, you answer, "Now" which means "not yet." All ESOL teachers need the humbling experience of trying to learn a new language.
After six weeks in Battambang, my time was ending. Some Americans who live permanently in Cambodia and love it asked me to stay longer. I was not able to promise even a return visit.
Would I recommend that my fellow NYS TESOL members undertake a similar journey? I would say only to do so if they had someone to meet them and a true desire to go away for a time and participate in a different culture and live a different life.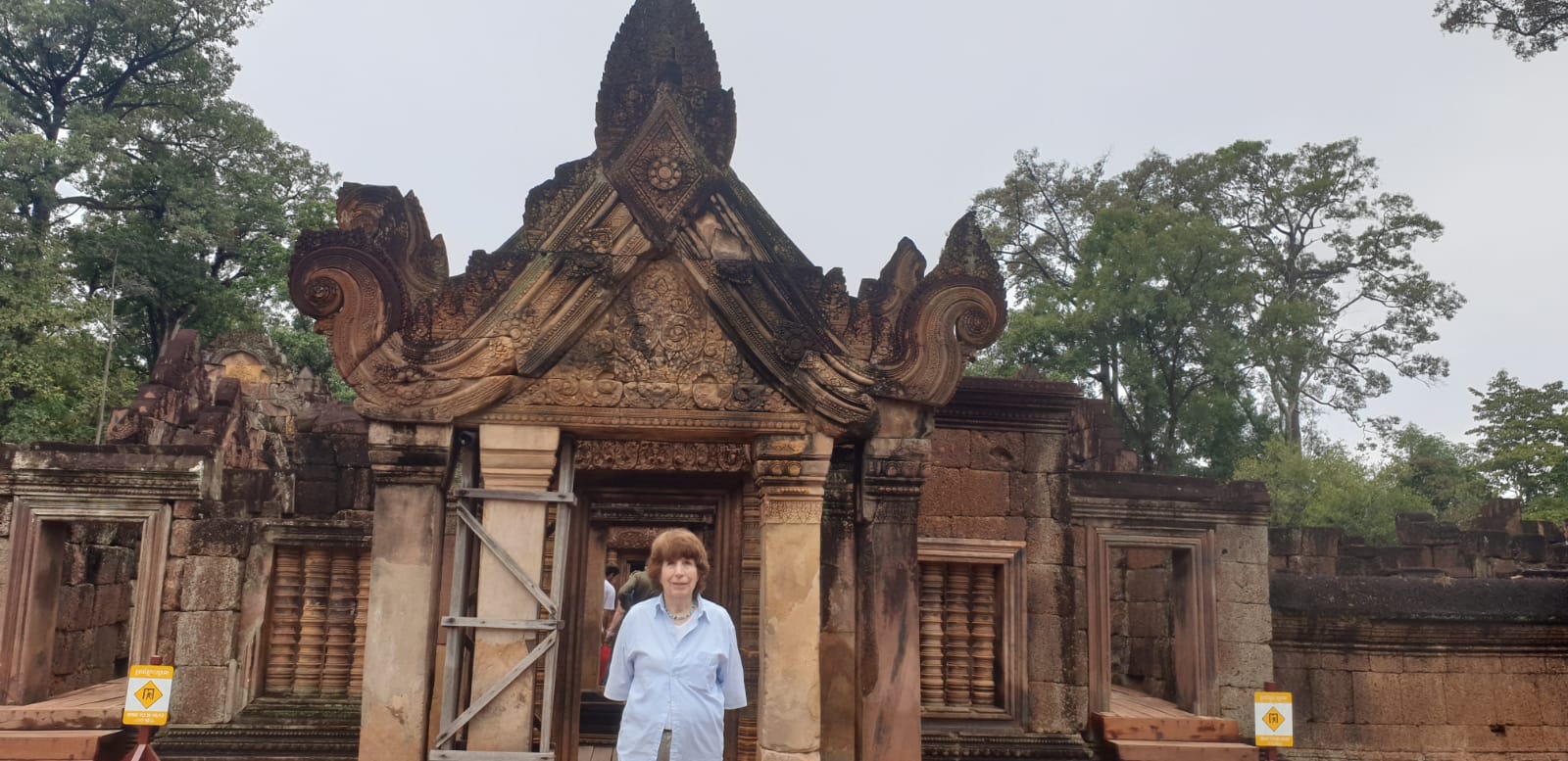 Ms. Virginia Jama is a former NYS TESOL board member and retired NYC ESL teacher who has lived and traveled extensively in Africa.