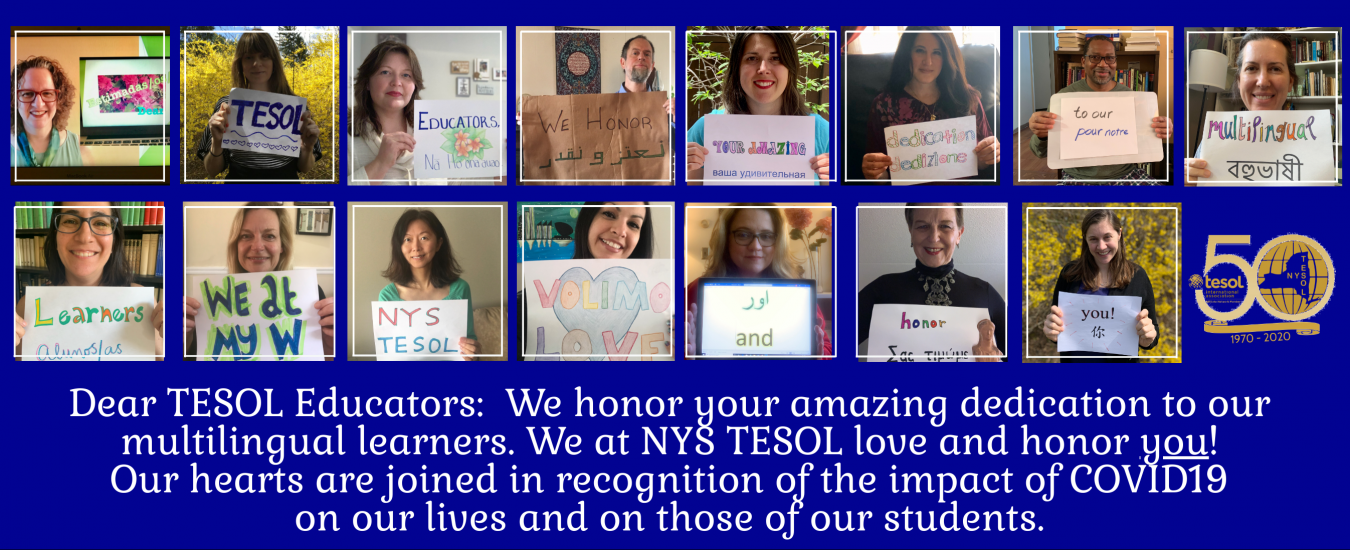 NYS TESOL advocates, advances, and enriches TESOL education and professionalism statewide. NYS TESOL is an association of professionals concerned with the education of English language learners at all levels of public and private education in New York State. Our interests include classroom practices, research, program and curriculum development, employment, funding, and legislation.
Events and Webinars
(Check recorded webinars and join again for live sessions in August!)
Dear NYS TESOL Community:

I am very pleased to announce our first...
Announcements