Meet VP of Communications- Sandra Vargas-Ortega
Back to Blog
Meet VP of Communications- Sandra Vargas-Ortega
01/22/2023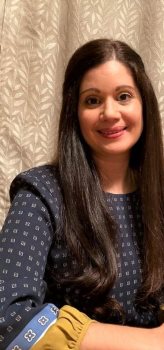 Sandra Vagas-Ortega, Ph.D.
Ph.D. Second Language Acquisition Research
English as a New Language Educator
---
Dear Readers,
As a passionate language educator and researcher, I decided to run for Vice President of Communications because I am eager to contribute to the field of English Language Learning and collaborate with professionals within the field. I have been an English as a New Language Educator for over 17 years throughout New York City and Puerto Rico. Throughout the years, I have been privileged to work with a diverse population of students, adult learners, teachers, and administrators in a variety of different settings.
As I enter the new role of VP of communications, I am eager to learn and work alongside professionals who are vested in education, particularly, language acquisition.
My vision for the role of Vice President of Communications is one that brings collaborative efforts together by maintaining members abreast with current practices and knowledge pertaining to our field of English Language Learning. Communication and collaboration are two avenues that I believe are essential to cultivate as they bring a diverse wealth of knowledge to the field of language education. As experts in the field,we are charged with the responsibility to share our voice and most importantly to advocate for TESOL education.
The mission of the NYS TESOL Blog is to provide a place for thoughts, strategies, and practices from the world of TESOL in a more informal way. Therefore, my vision is to continue to cultivate a space where educators can communicate and collaborate with one another by sharing resources and best practices.
Readers, I invite you to contribute to the NYS TESOL Blog and share the wonderful work you do to support our English Language Learners. NYS TESOL looks forward to hearing your voice!