Meet NYS TESOL 2022-2023 Newly Elected VP of Advocacy: Christine Passarelli
Back to Blog
Meet NYS TESOL 2022-2023 Newly Elected VP of Advocacy: Christine Passarelli
12/20/2022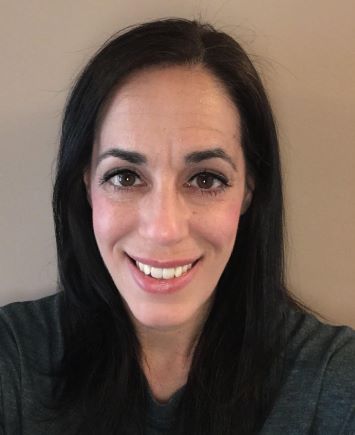 Christine Passarelli
ENL Teacher
VP of Advocacy
Through this blog post, it is with great joy that I introduce Christine Passarelli, our 2022-2023 newly elected VP of Advocacy.

Our newly elected leaders were asked to share a little bit about themselves and how their service will support NYS TESOL and its vision: "All Educators are Educators of ELLs."


Here is what Christine Passarelli shared.
---
My name is Christine Passarelli and I teach English as a New Language at P.S.22 in Staten Island, NY. I have been teaching for 19 years and hold a certification in teaching both common branches and teaching English to Speakers of Other Languages (TESOL). My experience of being a classroom teacher, co teacher and support specialist have helped me to gain a greater understanding of the power of collaboration in and out of the classroom as invested stakeholders in education. When I first started my career, I was always told that the role of the ENL teacher was a lonely one. I have been fortunate enough to see the role of ENL educators across the city shift and become more valued as the times have changed. We live in a country with an increasing population of multilingual language learners. I currently teach upper elementary level students through the integrated co teaching model and Stand Alone. The ever-growing diversity of the students at my school has me excited to come to work and learn and grow alongside them!

As I enter my new role as VP of Advocacy for NYS TESOL, I am hopeful to be able to raise awareness to ALL educators in the field that it is a collective responsibility to educate, inspire and uplift all our learners. I will work with the committee to highlight and bring attention to the policies and regulations that directly affect our students. By sharing resources and information with our organization, my goal is for educators of all backgrounds and licenses to see the value in learning more about what is needed to bring equity and justice to our language learners. This responsibility cannot be placed solely on the shoulders of ENL teachers. When we come together to work as a team, we are demonstrating to our students the greatness that can be achieved when a community collaborates, and problem solves together. I look forward to being an advocate not only for our educators and students, but for our school system at large, to take action and recognize that we all have a power inside of us to ignite and inspire positive change!