2020 Executive Board Election Results
Winners of the 2020 Executive Board Elections are presented here! We thank everyone who ran for office for being willing to step forward to lead our community of NYS TESOL!

Join us at the Annual Business Meeting on Friday, November 13 as part of our Virtual 50th Conference to honor and install our new Executive Board!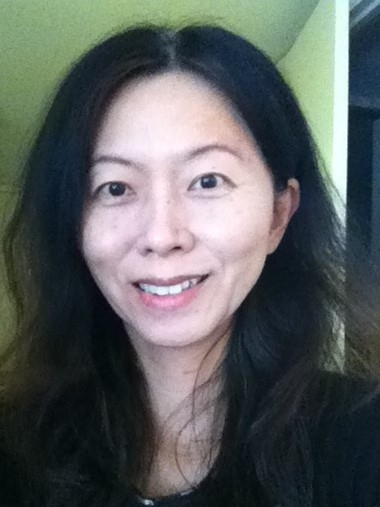 Ching-Ching Lin obtained her B.A. in philosophy from National University of Chengchi, Taiwan, her M.A. in philosophy from the Graduate Center of the City University of New York and an Ed.D. in pedagogy and philosophy from Montclair State University.
Ching-Ching's educational career spans 19 years in a variety of capacities. She began her classroom teaching career as a NYC social studies teacher and has taught ESL at secondary and tertiary levels. These positions enabled her to gain invaluable experience working with culturally and linguistically diverse students. Currently, she instructs courses at Touro College in TESOL and Bilingual Education. As an academic she actively publishes on issues relating to TESOL teaching and learning. Her research interests mainly focus on engaging diversity as a strategic action plan for social change.
Involvement in NYS TESOL as a member since 2015 has led her to various leadership positions, as Director of Regions, VP Conference, VP Membership and currently as Director of SIGs. Internationally, she serves as Editor of Bilingual Basics and as a member of the Research Professional Council at TESOL Int'l. She is humbled and honored to have this opportunity to run for President-Elect of NYS TESOL and will continue to work hard to further its mission in creating a broader vision of cultural and linguistic diversity.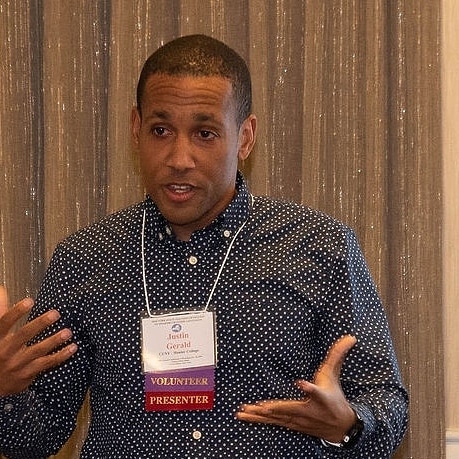 JPB Gerald is a doctoral student at CUNY - Hunter College. His research focuses on the intersection of racial and linguistic discrimination, particularly the construction of whiteness among educators. He has worked in TESOL since 2008, beginning with a two-year stint in South Korea, and continuing through the MA TESOL program at the New School and several different positions inside and outside of the field. He hosts a podcast on racism, language, and whiteness called Unstandardized English, and you can find his #hottakes on Twitter @JPBGerald. JPB Gerald is currently an Editor of Identity and Liberation for the NYS TESOL publication Mosaic. He is also the Chair of this year's Doctoral Student Forum for the NYS TESOL 50th Annual Conference. He has a wife and an infant son and as such hasn't slept in a while.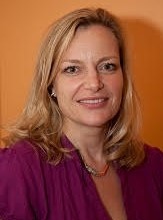 Lesley Painter-Farrell has worked in the field of English language teaching for over thirty years. During that time, she has worked as a teacher of English, a teacher trainer, a director, and a manager of a variety of different programs in a variety of contexts.
For a few years, Lesley has served as the coordinator for IATEFL's ESOL Special Interest Group. Her involvement with IATEFL began because as a passionate teacher she relished the opportunity of working with other like-minded professionals. This involvement subsequently led her to seeking out how she could become involved in NYS TESOL. For the last 6 months, Lesley has been the Director of Online Professional Development for NYS TESOL, and during that time has had the opportunity to work on webinars, various events, meet wonderfully supportive colleagues, and most recently begin a NYS TESOL blog.
Lesley's experiences in IATEFL and NYS TESOL have made it very clear to her how vital being a part of a community is. It connects teachers, and provides opportunities for learning, collaboration, and creativity. At this particular moment in time, this has never been more evident. With little support teachers had to move classes online due to COVID-19. The community rallied, supported by NYS TESOL, and rose to the challenge. It has been wonderful to witness.
Lesley is running for NYS TESOL Vice President of Communications to help support teachers, and the much-respected organization NYS TESOL. Lesley's plan would be to work on providing webinars well after COVID-19, to leverage the webinars to provide content for the blog and the other publications, and to ensure that social media provides all teachers access to what is happening in the field and in our area.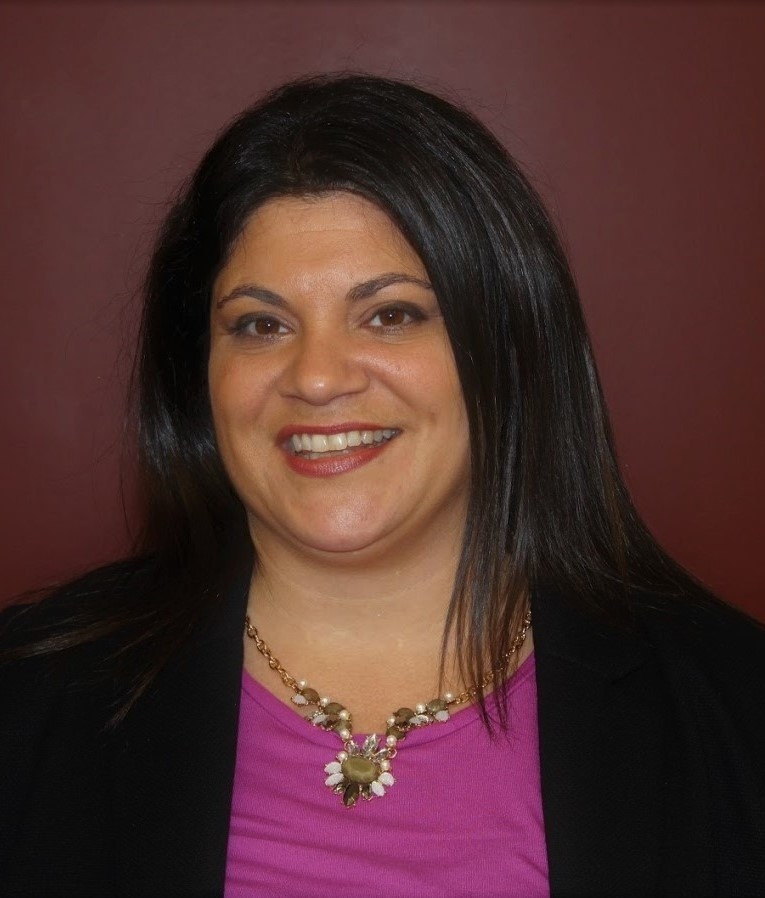 Shawnna Sweet is a dedicated educator who brings a variety of experience in education and business. Currently, Shawnna is a professional development specialist with the Mid-West Regional Bilingual Education Resource Network (RBERN). In this role, she works with schools across 72 districts to advance educational outcomes of English Language Learners. She facilitates professional development opportunities, such as workshops and conferences, instructional support, and online learning. Her areas of expertise include the NYS Seal of Biliteracy, Graduation Requirements, Teacher Preparation and Culturally Responsive-Sustaining Education. Additionally, Shawnna is a part-time instructor of TESOL at Nazareth College and is pursuing School Building Leader and School District Leader certifications in the Educational Leadership Program University of Rochester's Warner School of Education. As a member of NYS TESOL, Shawnna has presented at several conferences and served on the planning committee and tech team for the 2020 Applied Linguistic Winter Conference. She provided webinars to support teachers with online instruction when schools closed due to COVID-19. Shawnna recently join the Buffalo/Rochester region co-chair team. A first generation American, Shawnna grew up in her family's stores and restaurants, working in many different capacities. As a general manager, she supervised daily operations of the business, including finances, inventory, purchasing, human resources, and payroll. With all of these experiences, Shawnna is prepared for the role of Vice President of Finance. She would be honored to have the opportunity to support the NYS TESOL organization, its community of educators, and ultimately the students they serve across the state.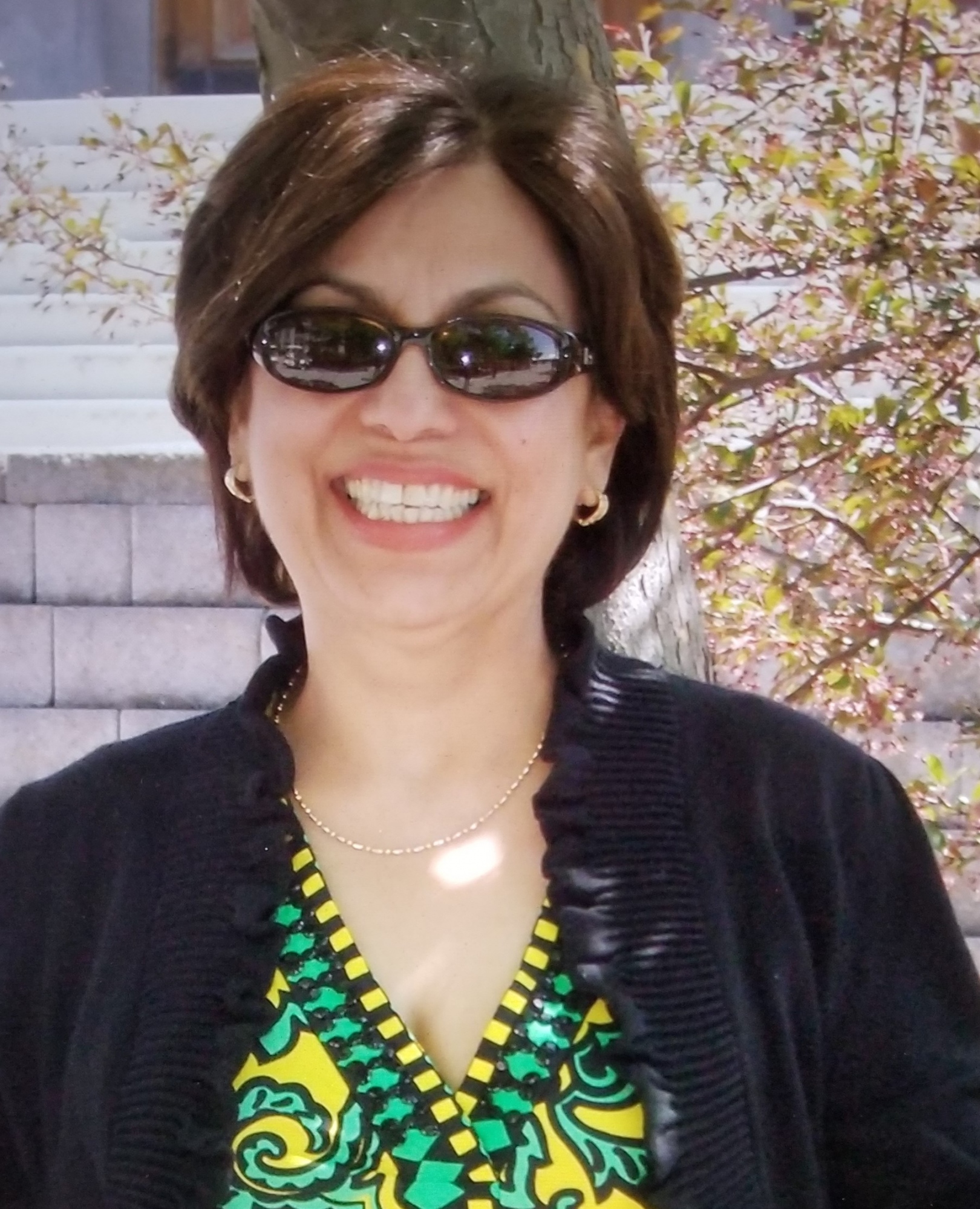 As the VP of Outreach, Roshii Jolly would help to build connections and professional opportunities for NYS TESOL regional and SIG leadership, towards creative & new ways to engage & support our NYS TESOL members, across the state. She holds a B.A in Psychology from Delhi University and an M.A. in TESOL from The New School for Public Engagement, in NY. She has taught in I.E.P programs at The New School, Pace University & Business communications skills at La Guardia community college CUNY. She has presented at TESOL & NYS TESOL. For over five years, she has been the MA TESOL Outreach Coordinator. In her role, she has built partnerships in the community and undertaken immigrant outreach. She has expanded the program to over 100 adult students per semester. During the sudden pandemic she transitioned all classes online. She oversees curriculum design and supports volunteer teachers to create & sustain a robust Outreach ESL program, recognized globally. Her special interest is Motivation in the classroom & delivering quality English instruction to underserved communities for an equitable education for all. She is also an active committee member of IATEFL ESOL SIG, responsible for social media, webinars & interviews.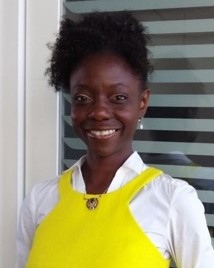 Yasmeen left the NYC corporate scene, where she often organized events in her role as a Publishing Assistant at magazines such as People, InStyle, Essence, and Movieline. She then used her talents to help others communicate their thoughts, visions and ideas to the world through the unifying language of English. The power of global language skills suddenly opens a universe of possibilities to help shape the economy on a worldwide scale. This is the core of Business English, which, along with Academic English, is her specialty. Upon returning from Spain, where after 10 years of teaching in the States and in 4 countries abroad she obtained her Masters in Applied Linguistics, she immediately attended TESOL workshops and conferences, presenting at three of them in the first quarter of this year. Conferences are where we connect, share, and create memories with our professional family. Therefore, it is important to cultivate a dynamic atmosphere, fostering a sense of community and professionalism, making us feel proud to be part of this unique industry. She is enthusiastic about using her talents and dedication to this field to enhance the annual conference experience for NYS TESOL members and beyond.